Healthful
hair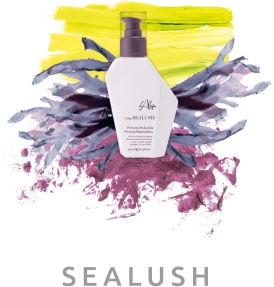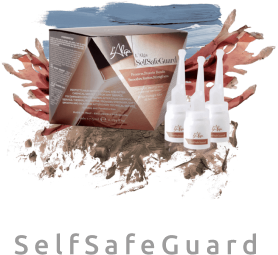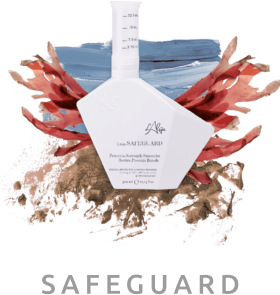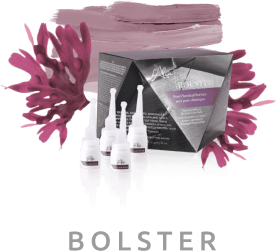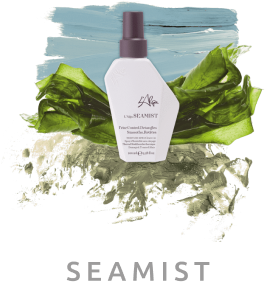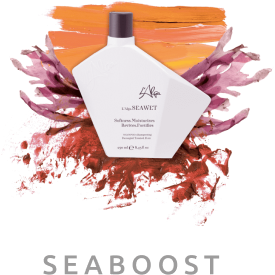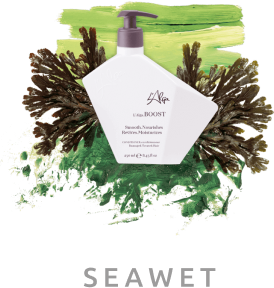 AlgaNord 5™
Scientifically Proven Complex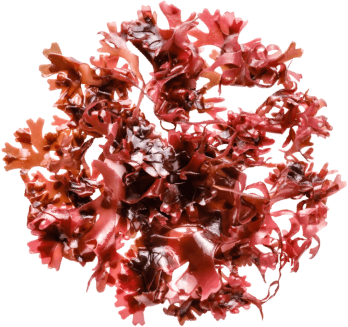 Sea algae growing on rocks, shores, and deep dark waters has evolved to develop a wealth of minerals and vitamins that helps it thrive in a rough ecosystem: winter storms, waves, wind, and extreme UV rays. Algae has become in recent years what is known as a 'Super Food'. Algae living in deep oceanic environments tend to struggle for the energy to survive. To do so it has evolved the ability to reserve a high concentration of a wide variety of health-sustaining ingredients ranging from omega fatty acids, vitamins, minerals, polysaccharides, and more.
L'Alga.SEAMORE
Dry & Damaged, Medium to Coarse Hair
Restore | Nourish | Protect | Rejuvenate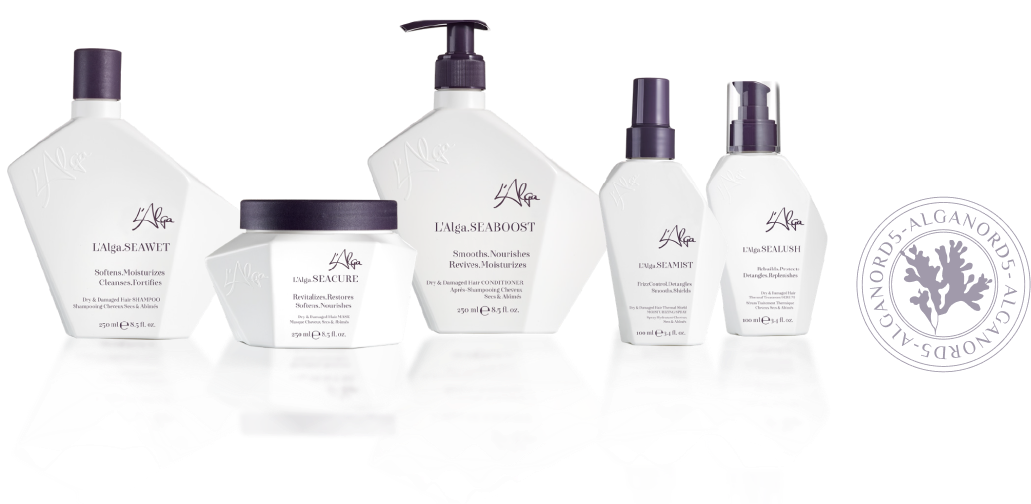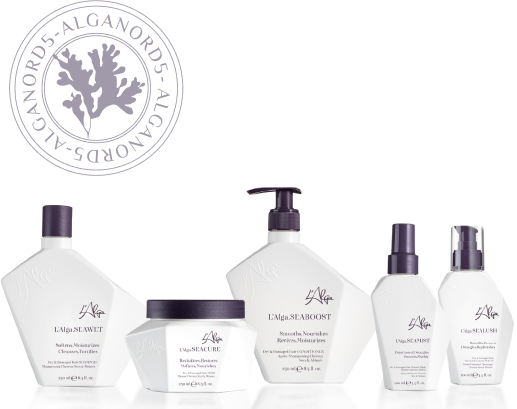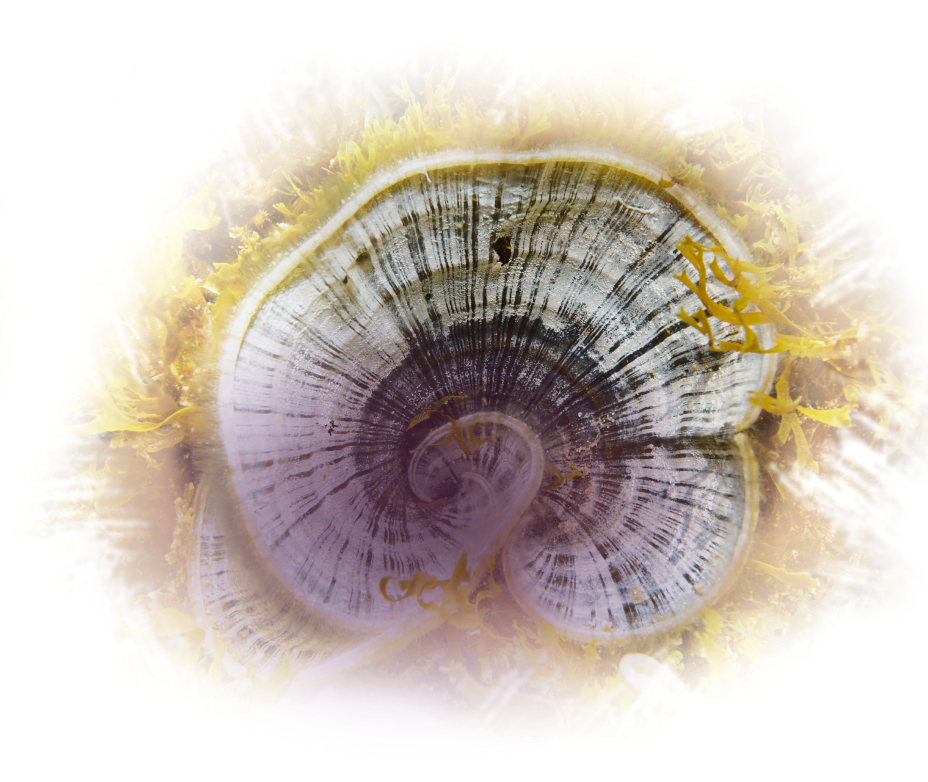 L'Alga.SEALIGHT
Fine Hair
Volume | Moisture | Lightweight | Revive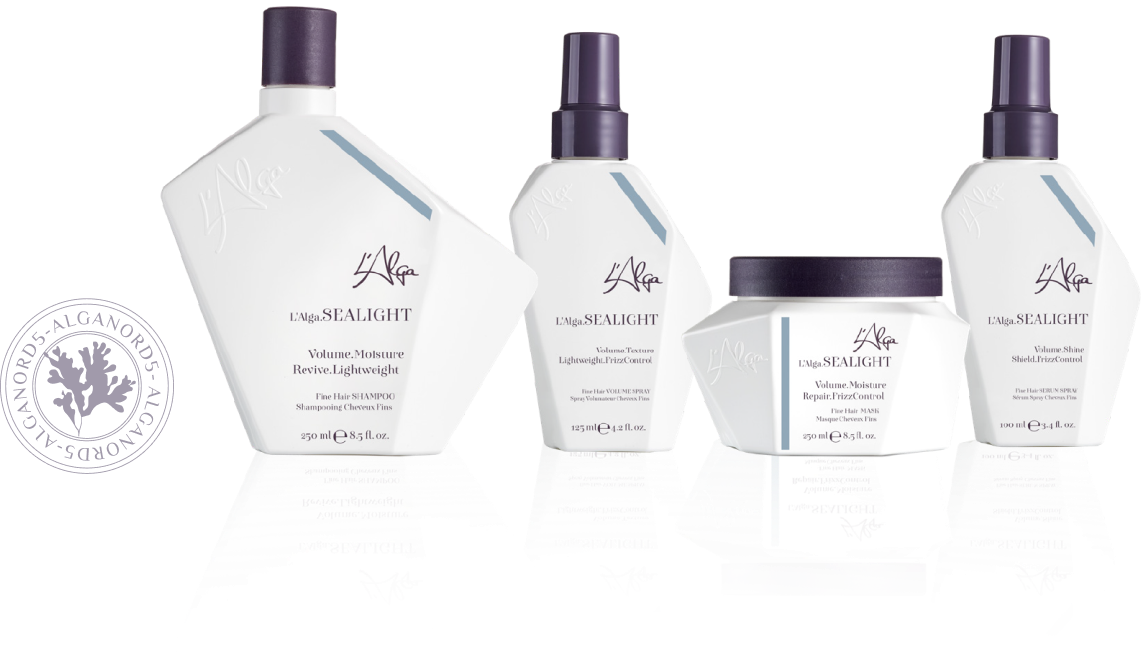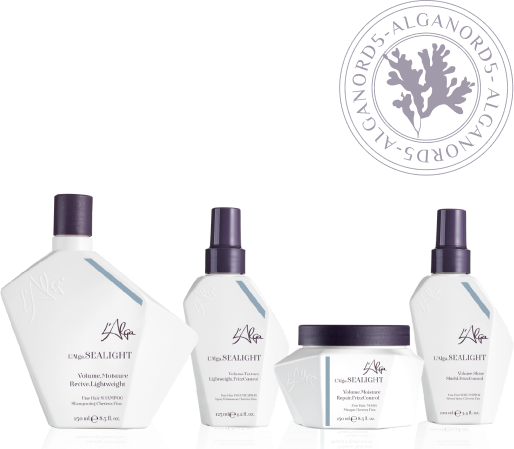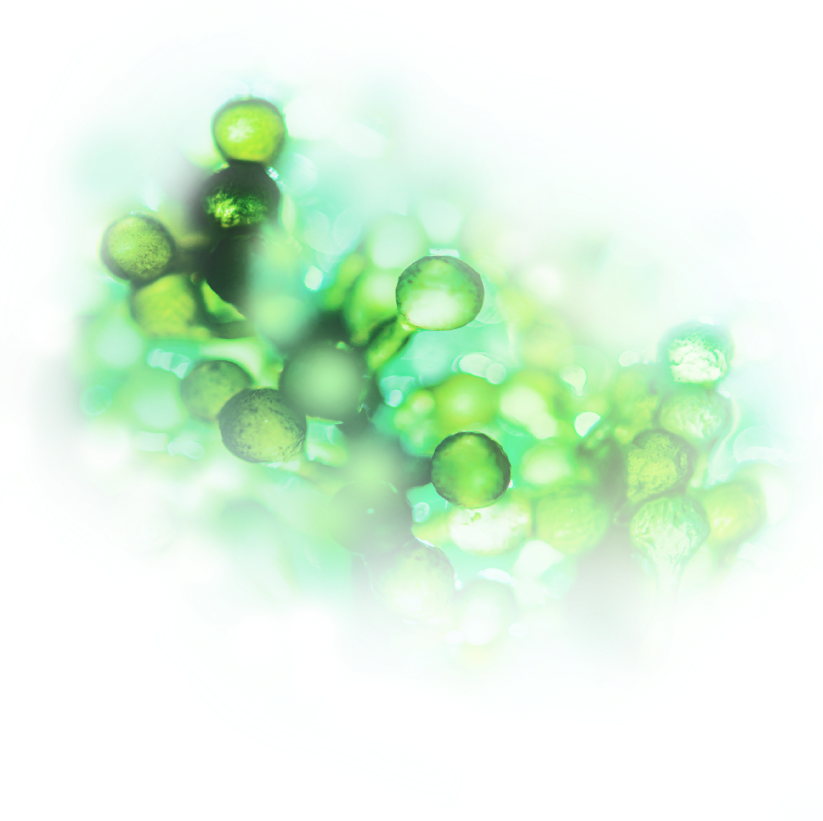 L'Alga.SEACURL
Curly Hair
CurlsCreator | Elasticity | FrizzControl | Moisture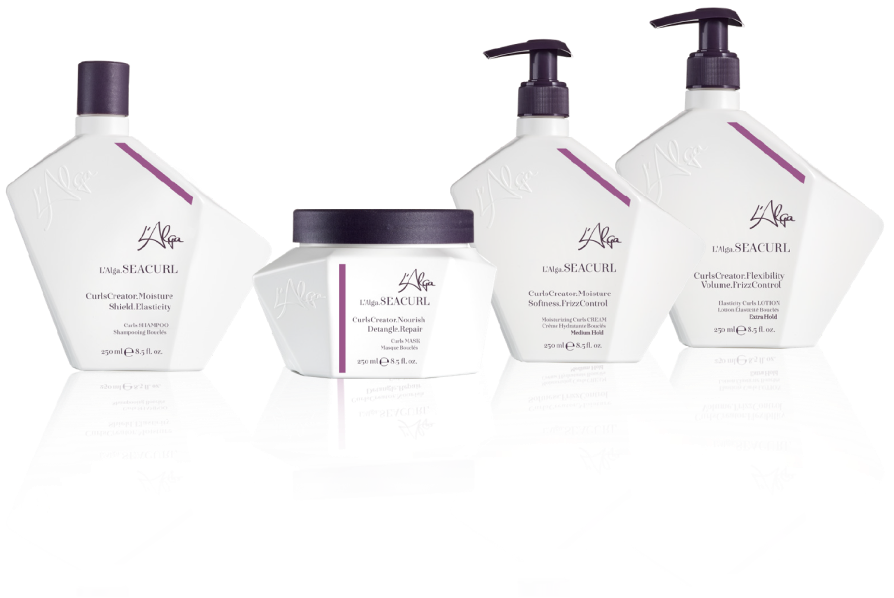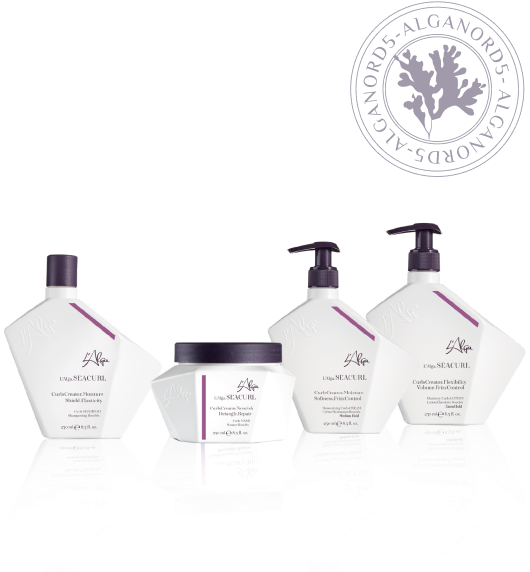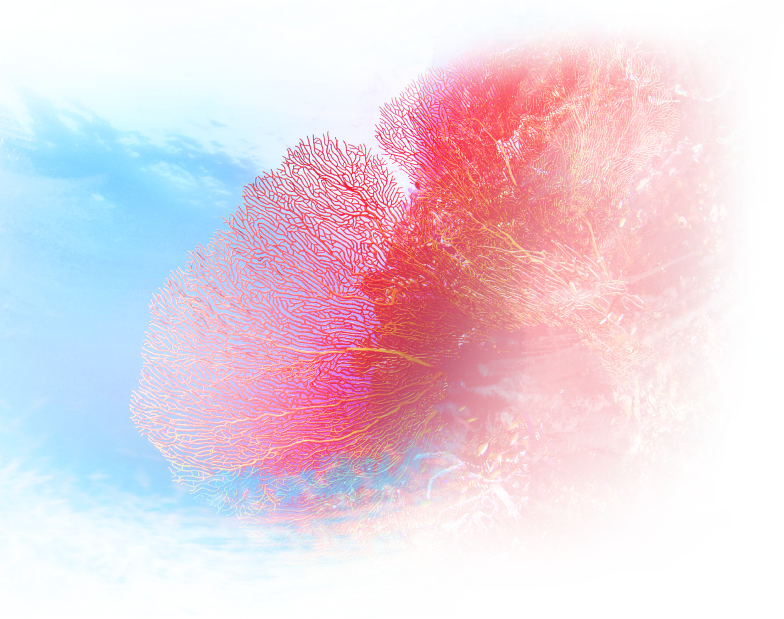 L'Alga.SEALVER
Blonde Hair
Yellow Neutralizer | Brightens Blonde| Restores | Protects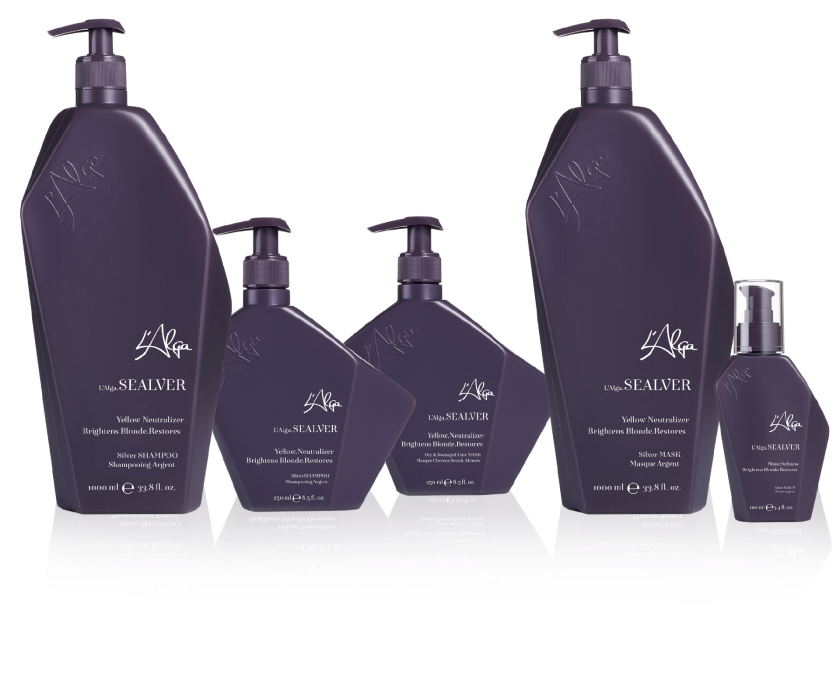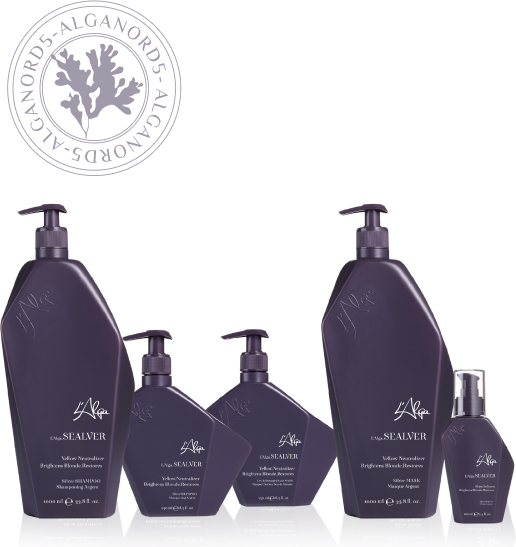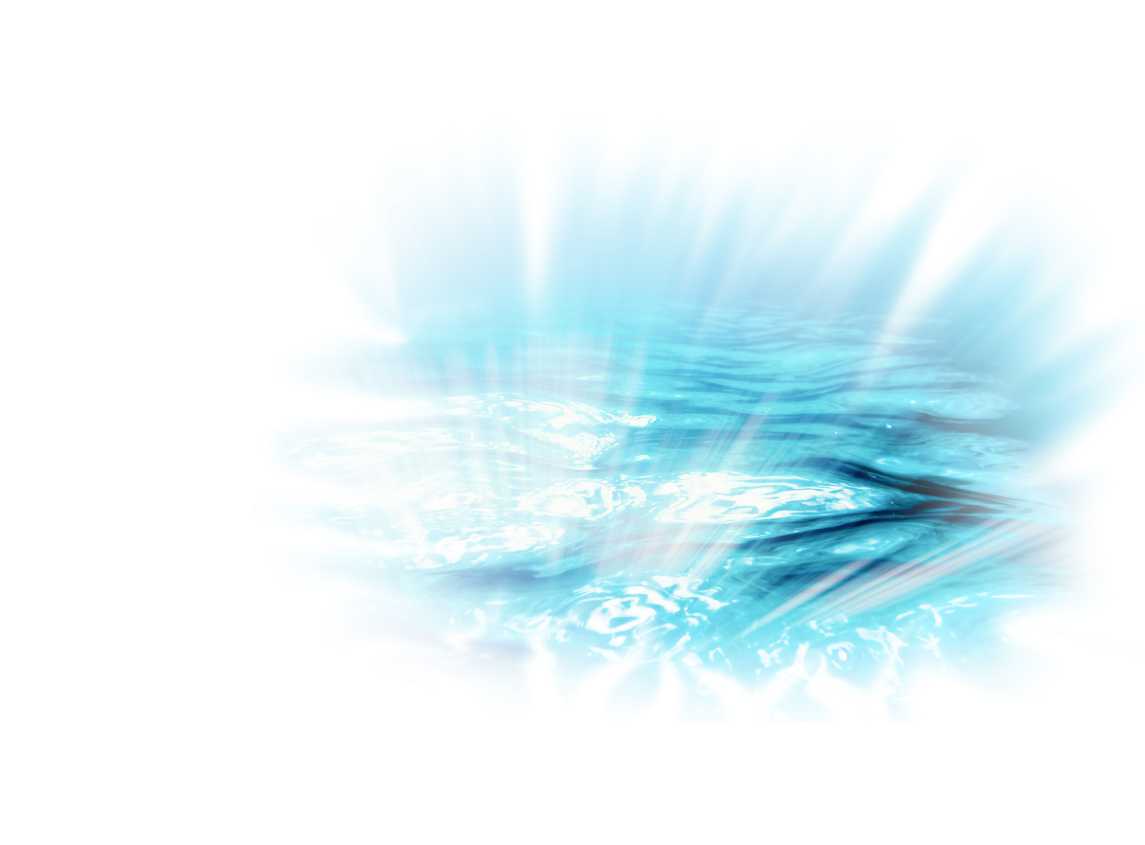 L'Alga.SEASCALP
Oily & Dry.Scalp & Hair
Purifies | Balances | Refreshes | Energizes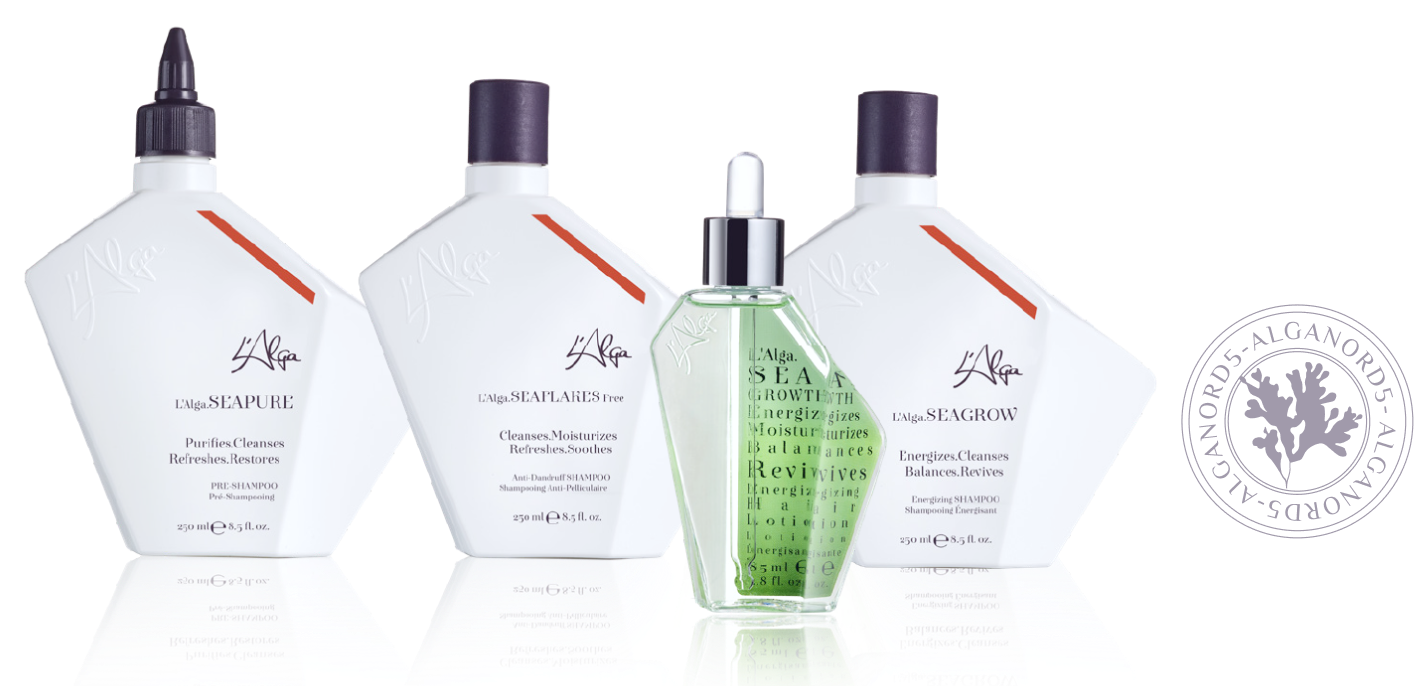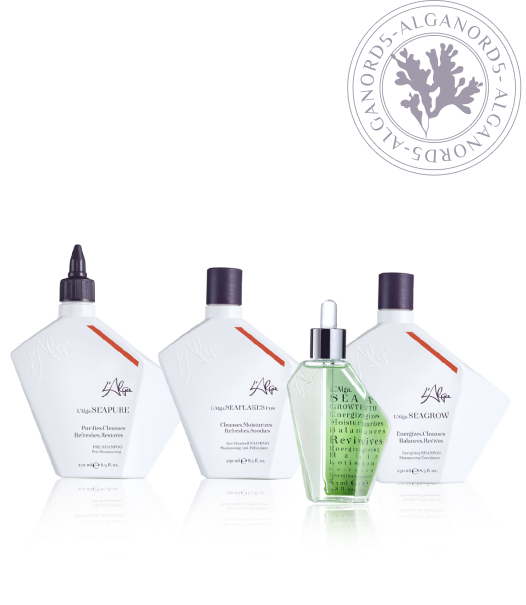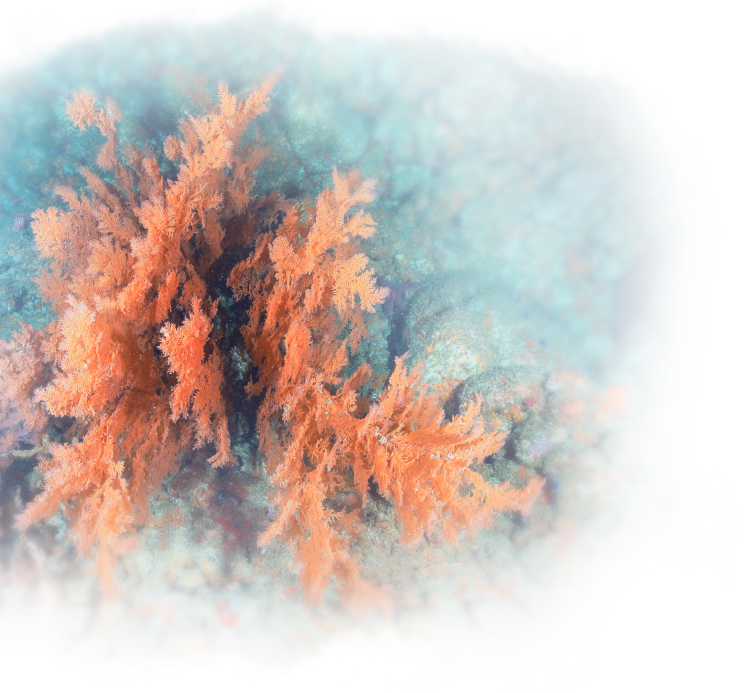 L'AlgaSafeGuard
Protects .Bond Repair Smooths. Revives. Strengthens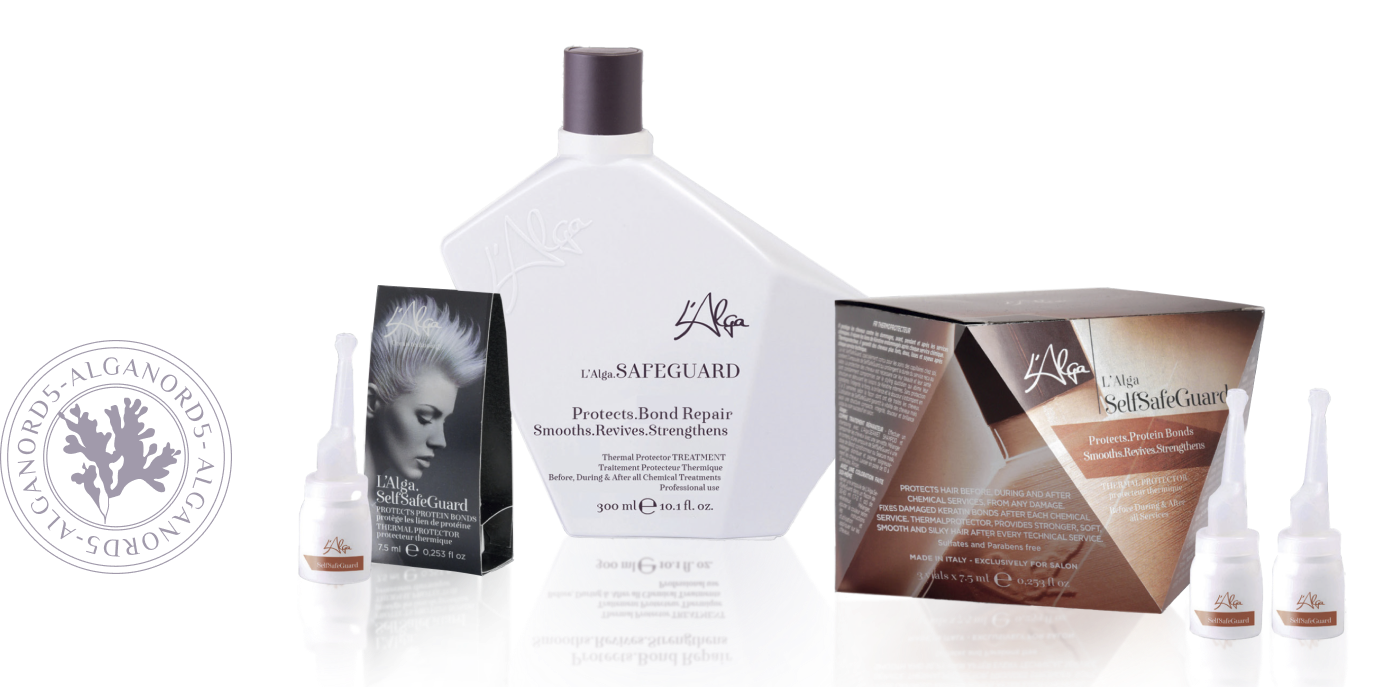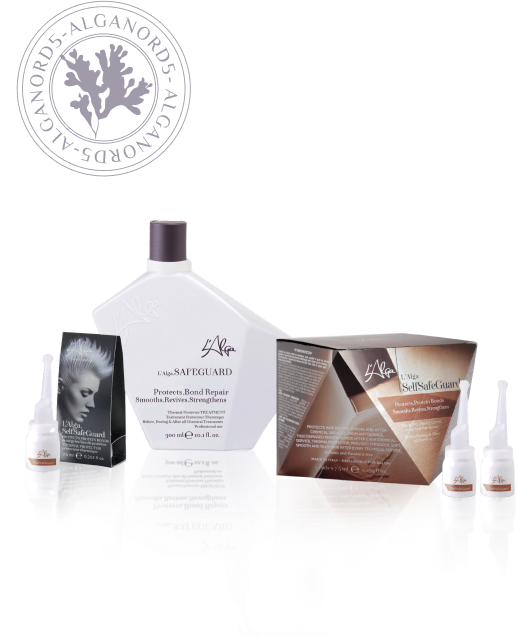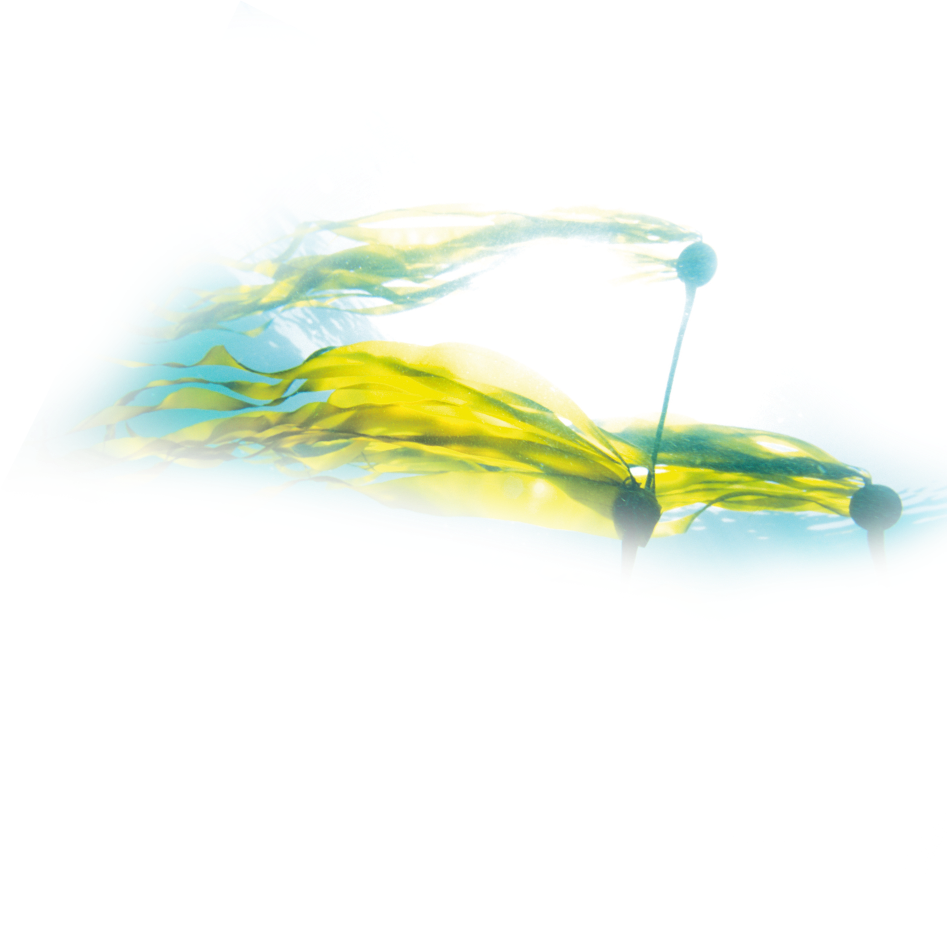 L'ALGA SEANORD5TM
GLOWING OIL
Styling & finishing oil for all hair types that repairs dry and damaged hair, enhances softness and adds brilliant shine. This rejuvenating SEANORD5™ GLOWING OIL - with AlgaNord 5™ biotechnology complex, Biotin, and Niacinamide - supports natural growth, deeply nourishes, and intensifies shine and softness. The oil seals closed the split ends and covers frayed ends with a coating, moisturizes, and protects the hair from heat styling. USE: Apply on dry hair as a finisher, or on damp hair to protect from heat styling. Comb through lengths and ends, and proceed with styling. Leave-In.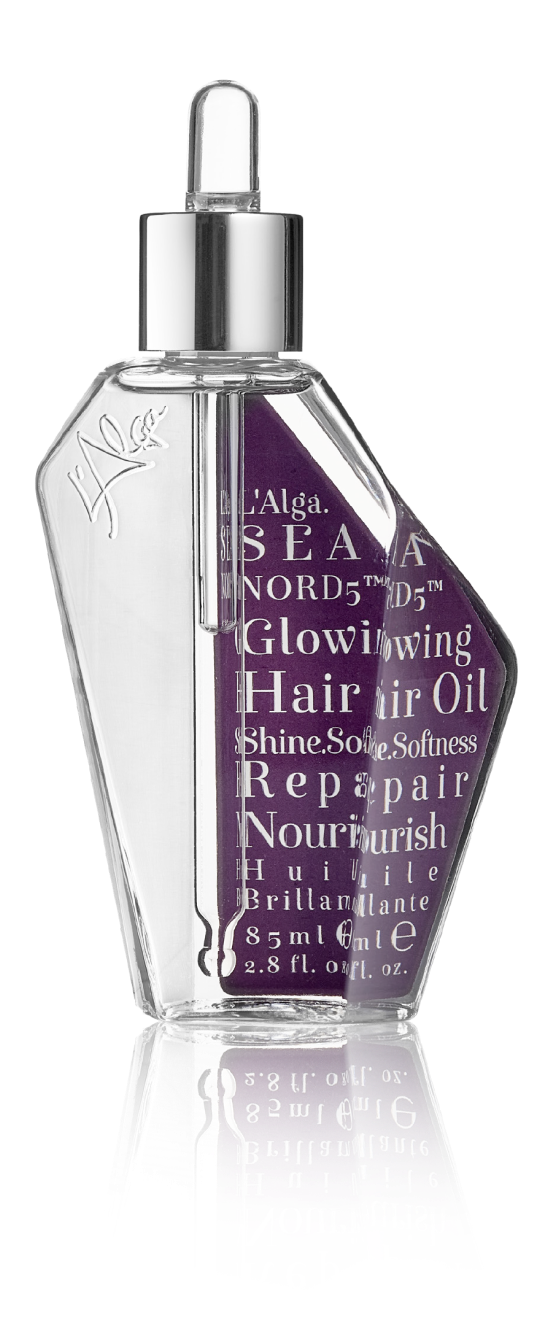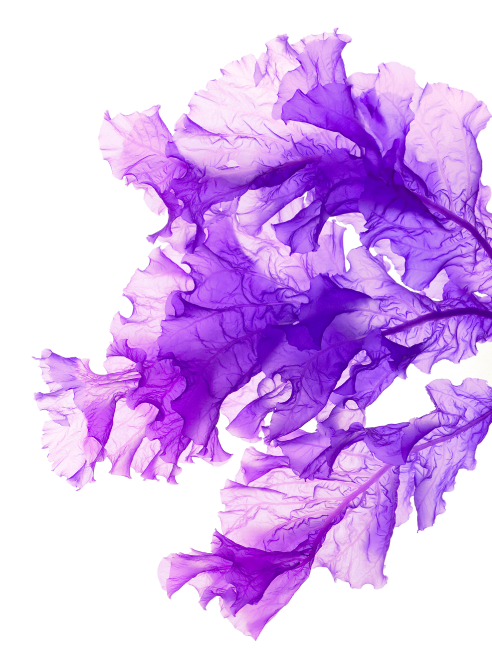 L'Alga SEASCENT
Hair PERFUME
Hair perfume that acts as finishing spray. It combines AlgaNord 5™ biotechnology complex with deep hydrating reconstructive ingredients that neutralize unwanted fragrances while repairing damage and protecting the hair. The SEASCENT HAIR PERFUME has a clean composition with bursts of green algae and beachy notes. It is a bit boho and utterly alluring. Rhubarb, bergamot, and lotus flowers, padded out with vetiver, give this fragrance a zesty, 'oceanic' character. The perfume has a fresh, beachy scent and is specifically formulated to increase moisture, shine, and softness. USE: Spray on dry or damp hair and proceed with styling. Use as a touch-up and refresh your hair by applying throughout the day. Leave-In.