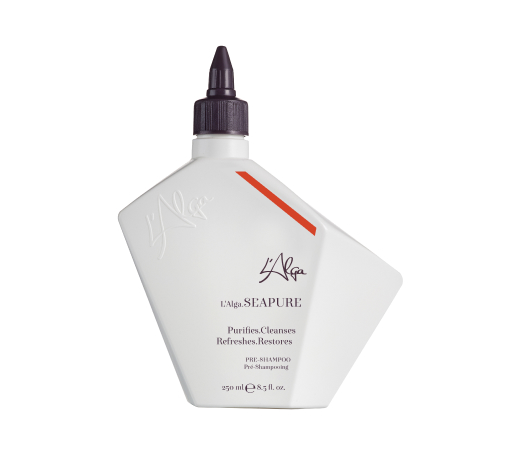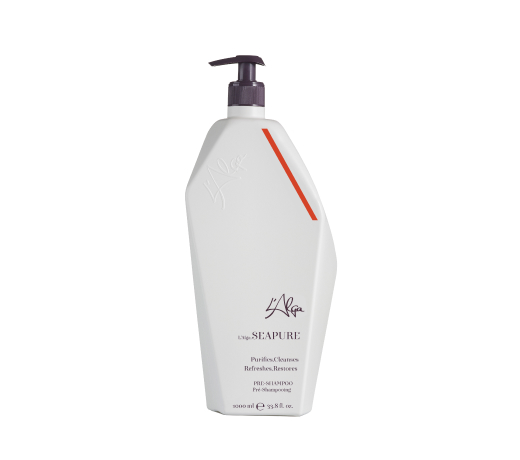 SEAPURE SHAMPOO
Pre-treatment shampoo for all hair & scalp types. Purifies, refreshes and cleanses scalp and hair. This SEASCALP PRE-SHAMPOO is formulated with reconstructive ingredients such as AlgaNord 5™ biotechnology complex, Biotin, Niacinamide, and natural Tea Tree Oil for deep scalp cleaning, rebalancing, and rehydrating.
With AlgaNord 5™ complex
It invigorates the scalp and restores vitality, moisture, and softness for smooth shiny hair.
Use: Divide dry hair into sections/paths. Apply along the divided paths using the nozzle. Gently massage and leave for a few minutes. Rinse well with water.