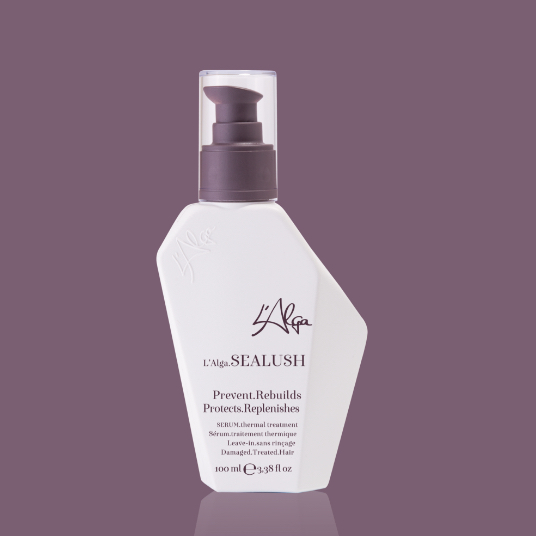 L'Alga SEALUSH
Serum. Thermal shield. Leave-in. Rebuilds hair shaft, treats broken keratin, protects, energizes, smooths, improves and balances hair and scalp.
With AlgaNord 5™ complex
The SEALUSH active SERUM is enriched with Alga Nord 5™ bio-technology complex and is a heat -activated thermal shield to protect hair from damage caused by heat styling tools (protects up to 450°F/230°C), harsh weather, and environmental damage with 24-hour UV ray protection. Repairs dry, coarse, and damaged hair while preventing split ends. Increases strength and density, prevents future damage and supports natural melanin in each hair shaft, therefore helping to delay the appearance of grey hair. Detangles and permits easier brushing and styling.
Use: on clean dry/damp hair, apply to hair and scalp, massage gently. For a best result wait 2-3 minutes, do not rinse, proceed with styling.
Sulfates and Parabens free.